Capitol Development Design, Inc. (CDDI)'s Surveying Division provides a wide range of Professional Land surveying services throughout Maryland, Virginia and the District of Columbia.
The Division consists of four groups (e.g. Conventional Surveying, Heavy Construction, Specialty Surveys and GIS), which function independently to serve the project's needs.
CDDI's survey crews utilize cutting edge equipment from Leica, Topcon, Optech, and TDS including state of the art robotic total stations, global positioning systems and a Lidar Scanner.
Robotic Total Stations eliminate the need for an assistant staff member to hold the reflector prism over the point to be measured. The operator holds the reflector and controls the total station instrument from the observed point. This translates to lower cost for our clients.
LIDAR is the future of surveying. It is capable of acquiring 500,000 points in one minute.  Its vast field of applications are extremely useful where conventional survey equipment is not possible to use.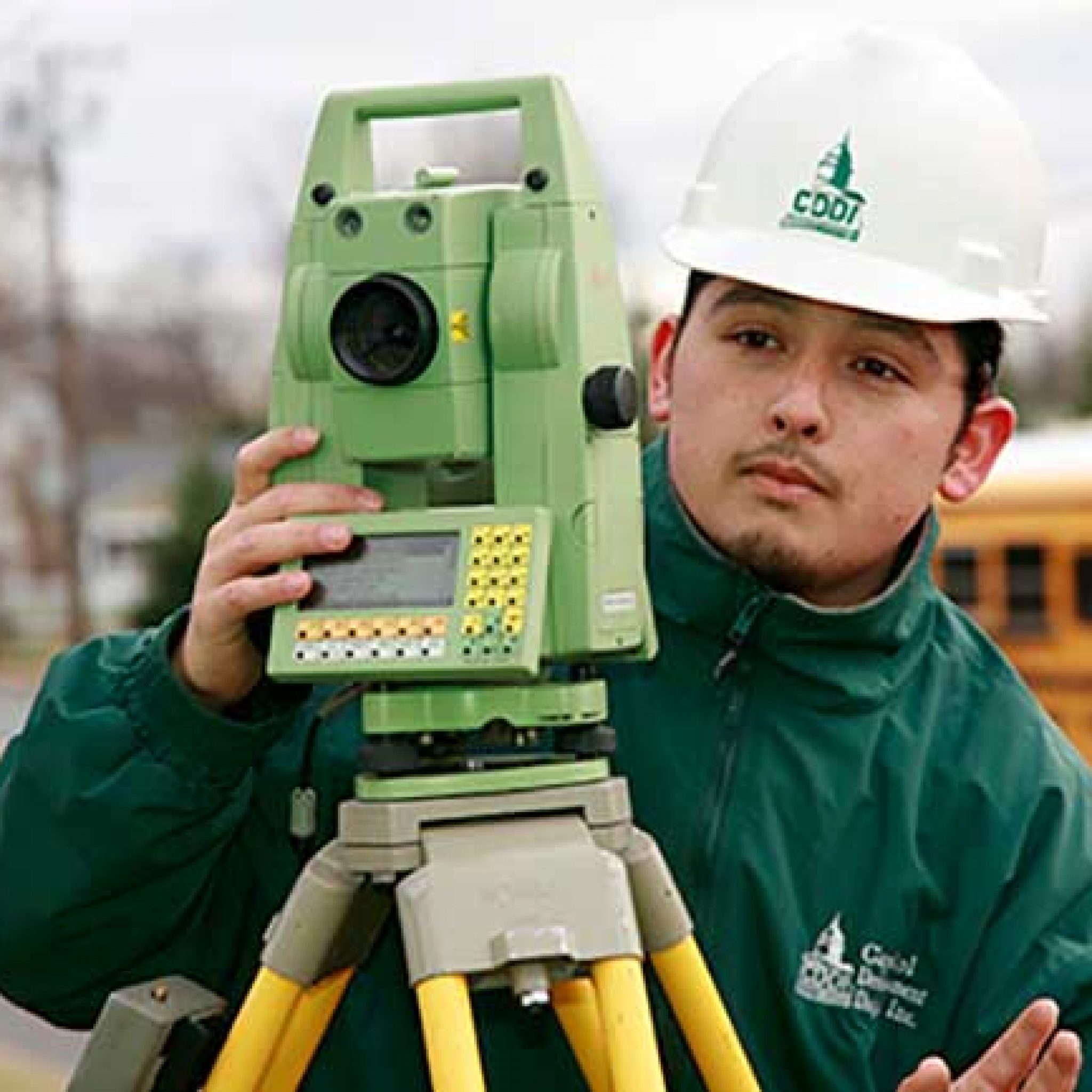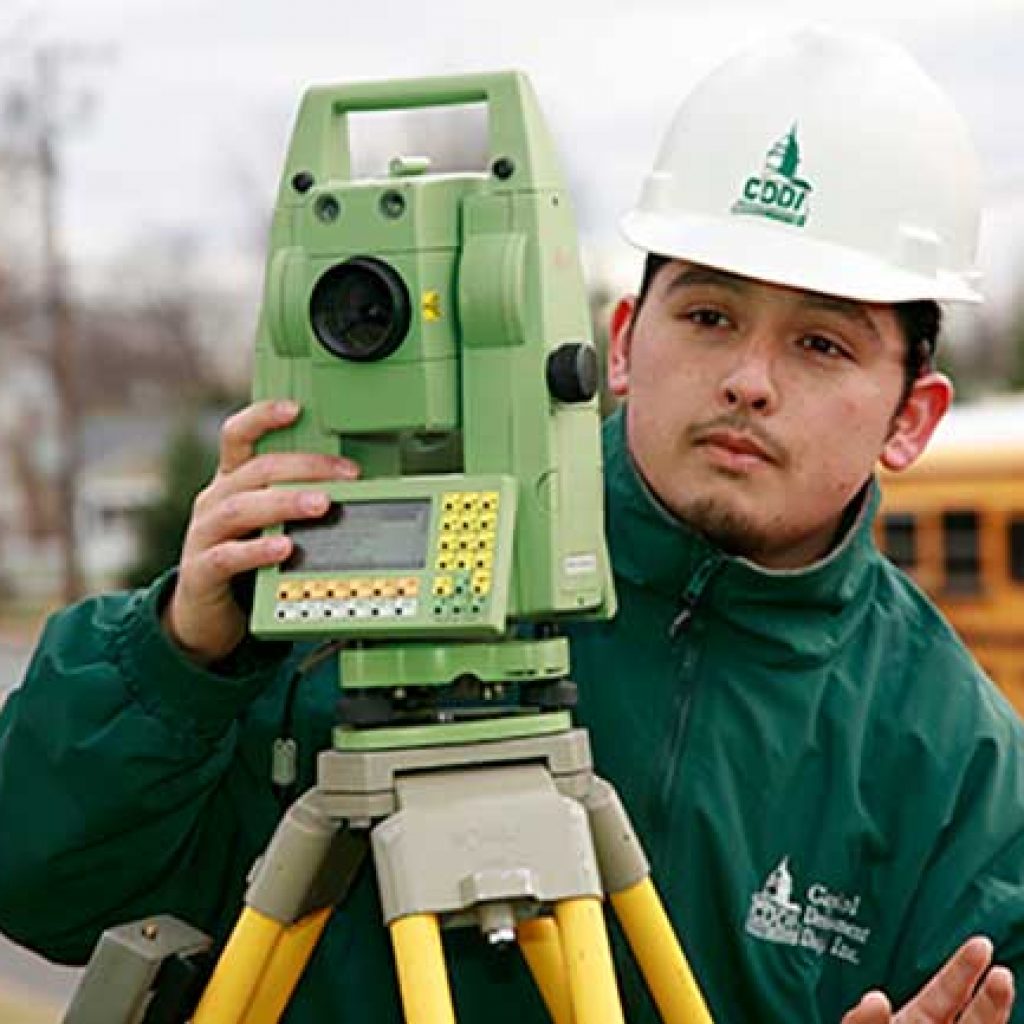 CDDI's Surveying Services
CDDI's surveying staff has extensive training and experience in the following:
Conventional Land Surveying:
ALTA/ACSM Land Title Surveys
Boundary Surveys
Topographic Surveys
Utility Mapping
Construction Layout
As-Built Surveys (Design/Bond Release)
Wetlands Mapping Route Surveys
Specialty Land Surveying:
Terrestrial Mapping (3 D Laser Scanning)
Architectural Mapping (Exterior & Interior)
Structural Deformation Surveys
Accident Site Mapping
Geographic Information Systems
Consulting Services
Heavy Construction Surveying:
Tunnel Alignment and Layout Surveys
Precise Tunnel As-Built Surveys
Bridge Layout
Bridge As-Built Surveys
Settlement Monitoring Surveys
Structural As-Built Surveys
Volumetric Surveys
Some of CDDI's Past Surveying Projects